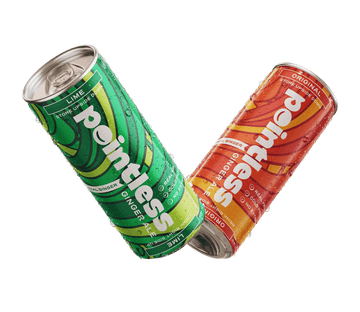 Real Ingredients, Lorax Approved
Pointless Ginger Ale™
Our delicious ginger based line of beverages are a non-alcoholic and low sugar option. An alternative to most other beverages that are either secretly trying to kill you or are demanding you don't have any fun at all! Enjoy while you are anywhere and doing anything, because you want to remember things and get home safely. Pointless Ginger Ale will leave you feeling good about your life choices, finally.
Why Pointless??
Real Flavors You'll Love
Healthy Meets Delicious
Not Your Average Ginger Ale
Pointless Ginger Ale offers you a low sugar, big flavor option to all the usual sugar forward mainstream options. Sugar doesn't solve any problems that it doesn't also cause, but cutting it out completely with alternatives? No thanks. We'd rather make sugar do what we tell it to and nothing more. Skip the waiting line for the insulin deficient express, and sink into a can of Pointless Ginger Ale.
Try The Sampler
Go ahead. Try them all.
Can't decide? You don't have to! Give our original four flavors a taste with the crowd favorite Sampler Pack.
Add to cart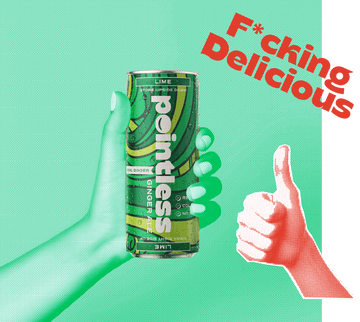 Subscribe & Save
Save 15% with Endless Pointless
Never run out of your favorite flavors. Subscribe and save on every order by choosing the subscription option when adding to cart!
Subscribe & Save